Home Front Garden Inspiration and Tips for Organizing It
23 October 2023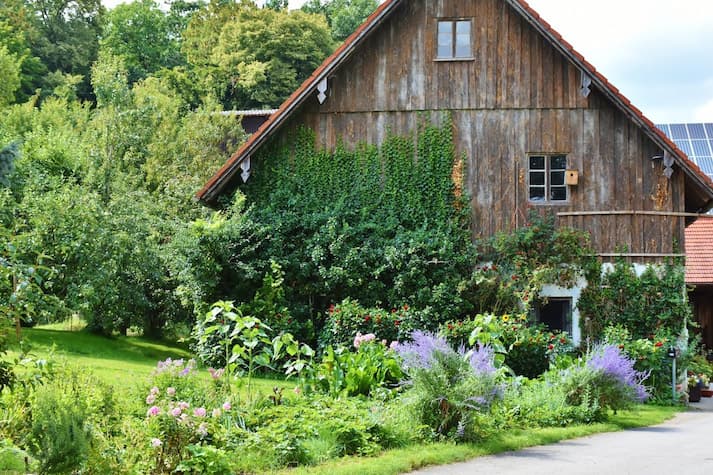 Sobat Honda, do you need some interesting garden inspiration for your new house? Making a beautiful and comfortable home is certainly not something that easy takes work. Moreover, Sobat Honda may have your dream home design. As an equally important part, the garden is an important element that can help give the house an attractive and comfortable appearance.
Therefore, in this article, Honda Power will share complete information about garden inspiration, which can be the best choice according to the style of your Sobat Honda's home. There's nothing wrong with planning garden design options from now on so that development becomes easier. Immediately, let's see the full review below.
Minimalist Home Garden Inspiration
The minimalist garden design in front of the house is a popular choice because it gives the impression of being simple, elegant and easy to maintain. The following are some inspirations for a minimalist garden in front of the house that Sobat Honda can consider:
Read Also: 5 Causes of Vibrating Thrust Lawnmowers and How to Overcome Them
1. Minimalist Garden in the Corner of the Terrace
Utilizing a terrace corner as a minimalist garden area is a brilliant idea. Sobat Honda can place a garden in the corner of the terrace to give a refreshing green touch.
Choose plants of the right size, not too big or too small, to avoid interfering with the space on the terrace. So, even with limited space in front of your house, Sobat Honda can still use the corner of the terrace to become a fabulous minimalist garden.
2. Minimalist Garden with Fish Pond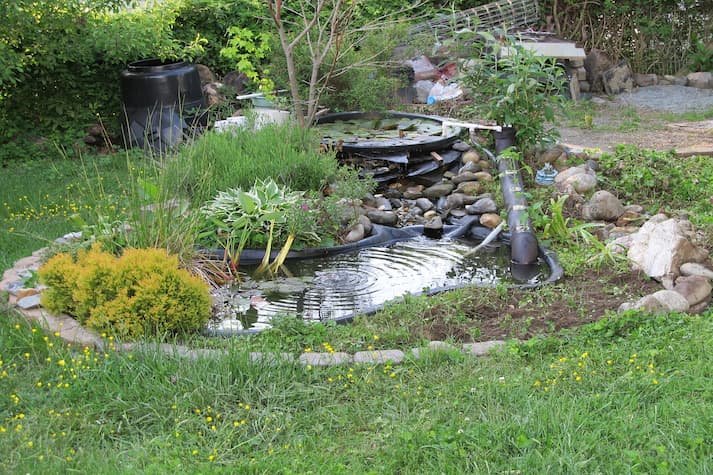 Bringing a fish pond into a minimalist garden in front of the house can provide a calming atmosphere. Sobat Honda can listen to the gurgling of water and see fish swimming while enjoying the beautiful air and the appearance of a green garden.
Choose a fish pond with a simple design and a size that fits the page area. Try not to make the pond too big and cover the garden as a whole.
3. Minimalist Garden with a Pool and Mini Waterfall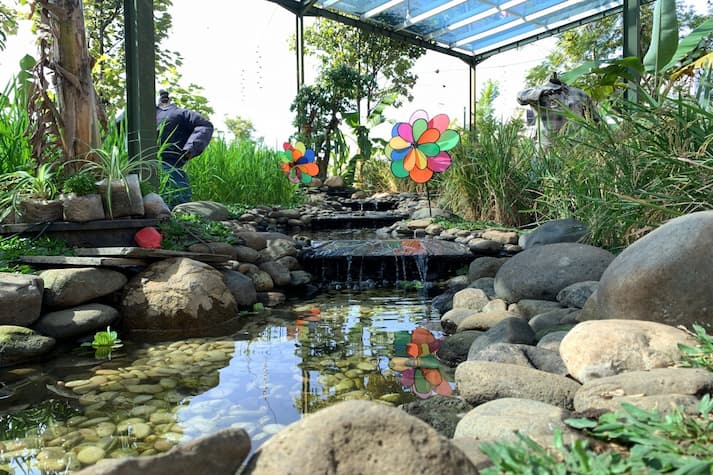 Bored with the usual pool look? Sobat Honda can modify it by adding a mini waterfall. Even though it's not large, a mini waterfall can be an interesting element that can give an aesthetic touch to a minimalist garden in front of Sobat Honda house.
Mini waterfalls can be made using natural stones and small water pumps. Place this pond element near a pond or garden wall for a relaxing sound of rushing water.
4. Minimalist Garden with Hydroponic Plants
Having a minimalist garden with hydroponic plants in front of the house can be a practical solution for those with limited space. Hydroponic plants can be placed in small pots or vertical modules to optimize space. Choose plants that are easy to care for and in accordance with the garden style that Sobat Honda have chosen.
5. Minimalist Garden with Flowers
Flowers in a minimalist garden in front of the house can give a touch of fresh and charming color. Not only green plants, but Sobat Honda can also use flowers with various colors that match the theme of a minimalist garden. The key to keeping it fresh and beautiful is to make sure Sobat Honda arranges the flowers neat and balanced so that the garden looks harmonious.
6. Minimalist Garden with Big Trees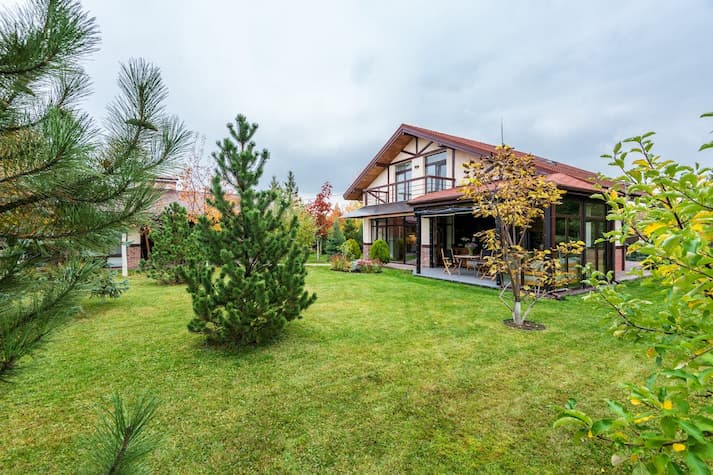 If Sobat Honda have a large enough area, inserting a large tree into a minimalist garden in front of the house can create an attractive and cool appearance. Place the tree carefully so as not to interfere with building structures and pedestrian pathways. To make it more attractive, place some small plants circling the tree.
7. Minimalist Garden with Garden Lights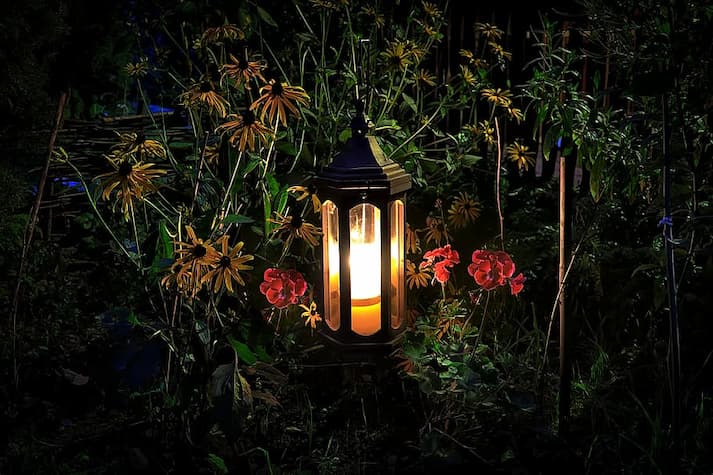 Sufficient lighting in a minimalist garden in front of the house will provide a charming visual effect, especially at night. Use a garden lamp with a minimalist design and choose a light intensity that could be more brightly. Place the lights strategically to provide a nice spotlight on plants and other garden elements.
8. Minimalist Garden in the Terrace Stairs Area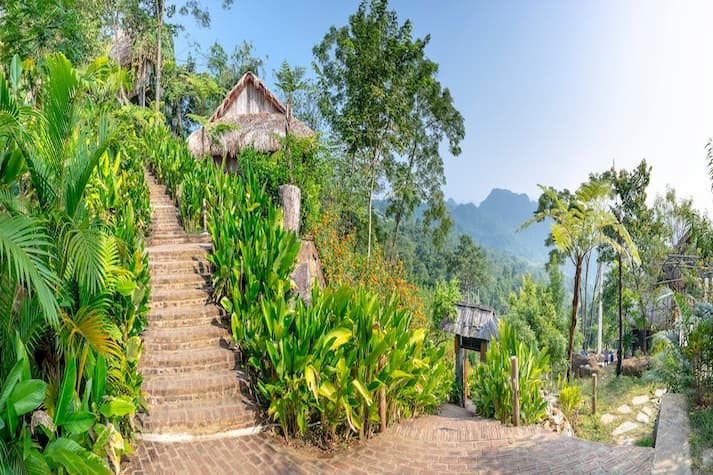 If Sobat Honda house has a terraced staircase, keep the area manageable. Add some plants and form a minimalist garden around the terrace staircase area to give a fresh feel. Sobat Honda can place small pots with green plants along the sides of the stairs or add vines on the patio railing.
9. Minimalist Garden for Relaxing
The minimalist garden in front of the house can also be a place to relax and unwind. Add comfortable garden chairs or benches in the middle of the garden. Place a small table nearby to place drinks or books. The existence of this relaxing area allows Sobat Honda to enjoy the beauty of the garden while relaxing.
10. Minimalist garden on the balcony or roof
What if Sobat Honda doesn't have a yard, like in an apartment or house with limited space? Relax; Sobat Honda can still have a minimalist garden on the balcony or roof. Place small pots or vertical ones to plant ornamental plants. Ensure the minimalist garden structure and materials follow the needs and limitations of your residence.
11. Oriental Style Minimalist Garden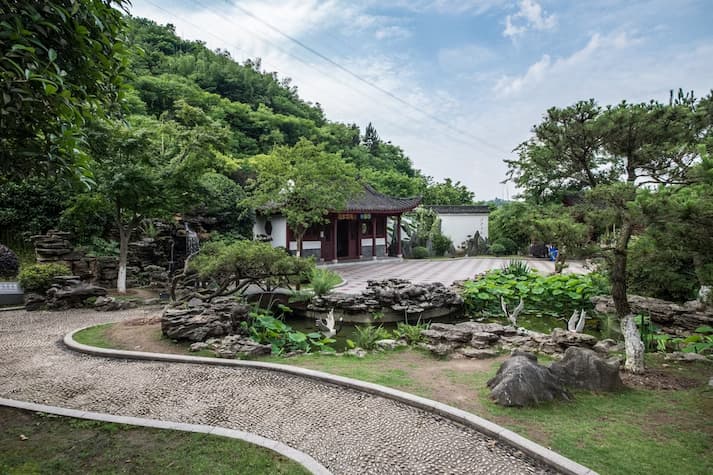 If Sobat Honda wantswant an exotic look, Sobat Honda can create a minimalist garden with an oriental style. Use natural stones, mini bridges and bonsai plants to create a Japanese or Chinese feel. Pay attention to the harmony between these elements and ensure the whole garden reflects a minimalist aesthetic.
How to Make a Garden Beautiful?
Creating a beautiful garden requires planning and attention to various elements, so Sobat Honda need to know how to make a minimalist garden beautiful. Here are some important ways to know when it comes to creating a beautiful garden:
Read Also: 4 Causes of Powerless Lawnmowers and The Solutions Needec
1. Choose Flowers according to the Desired Garden Theme
Choosing flowers that match the desired garden theme is an important step in creating a beautiful garden. Consider the flower's colorcolour, size and shape to achieve harmony with other elements in the garden. Choose flowers that grow well in the Sobatin Sobat Honda environment, and pay attention to their maintenance needs so they last long and last.
2. Take Advantage of Decorations In the Form of Pebbles, Coral, or Other Natural Stones
Utilizing decorations like pebbles, coral, or other natural stones can provide an attractive aesthetic touch to the garden. Use pebbles or coral as a surface layer in different garden areas to create different textures. Apart from that, natural stones can also be used to create attractive walkways or garden edges.
3. Provide Adequate Lighting
Adequate lighting is an important factor in creating a beautiful garden, especially at night. Install garden lights that provide soft, not-too-bright light. Place lights at strategic points to highlight interesting elements in your garden, such as statues, ponds or beautiful plants.
4. Adding Plants that Grow Climbing on Garden Walls or Big Trees
Add plants that grow vines on a garden wall or a large tree to give a more intense and attractive green impression. Creepers such as chrysanthemums, lotus or other wildflowers can provide a beautiful visual effect. Make sure the plant is suitable for environmental conditions and easy maintenance.
In exploring various inspirations for a minimalist garden in front of the house and how to make a garden beautiful, Sobat Honda can see that a garden is a refreshing green area and a place to express creativity and create an inspiring atmosphere.
In addition to good and neat arrangements, proper care must be applied to create a durable garden that remains beautiful for a long time. If Sobat Honda hashave a lawn, it's important to complete Sobat Honda garden maintenance equipment with a quality lawn mower from Honda Power.
Brushcutter - UMK450T from Honda Power can be a great choice for all your lawn care and cutting needs at home or on other lawns. Equipped with the latest technology with high efficiency and low vibration, Sobat Honda will experience a more enjoyable garden grass experience with perfect results.
What are you waiting for? Find the best and trusted lawn mower according to Sobat Honda needs only at Honda Power Products.
Honda Power Products Indonesia
Honda Power Products menyediakan mesin serbaguna, generator, pemotong rumput, pemotong sikat, pompa air, dan mesin tempel.
Related Posts