You Should Know the Types of Grass-cutting Machine Blades
24 October 2023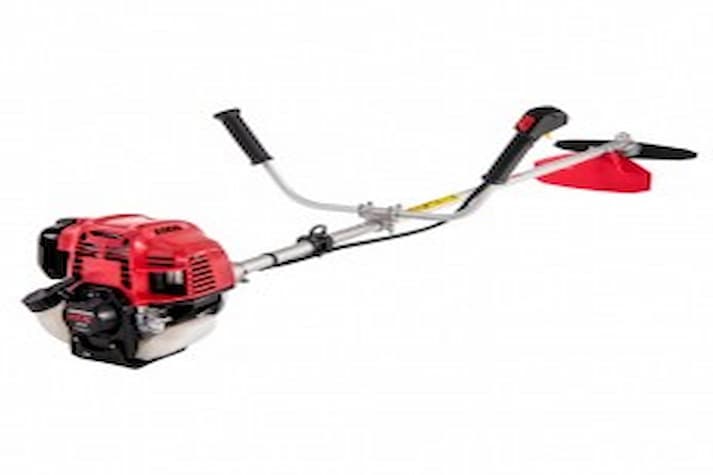 Honda grass-cutting machines consist of two types, namely push and backpack models, each with different blades. For example, the backpack model has edges that look like a crossbar and are suitable for cutting sizeable grass-like elephant grass.
Therefore, Honda users must know the types of grass-cutting blades to match their needs. By doing so, they can determine what type of blade is necessary for specific types of grass. Learn more about the various types of grass-cutting blades below.
Types of Grass-Cutting Blades
Grass-cutting blades differ based on specific needs. For instance, the crossbar blade on backpack models is used for cutting grass types such as elephant grass and wild grass. Other blade types explain below.
1. Blade-Shaped
Blade-shaped is used on push models. These blades are made of strong and durable steel, shaped like a disc, and come in different sizes that can adjust according to needs.
Typically, two blades are used on push models, including the LAWNMOWER - HRJ196 from Honda. The two blades spin at the same speed and are close together, resulting in evenly cut grass. The dual-blade system produces small cuttings and is reliable. Blade replacements are also available to match specific grass-cutting needs.
One advantage of blade-shaped blades is that they are easy to move around and can cut grass in difficult-to-reach areas. However, you should maintain optimal blade performance and regularly carry knives.
2. Crossbar Blades
Crossbar blades are typically used on backpack models. They look like a crossbar and are made of strong and durable steel. These blades are suitable for cutting grass like elephant grass and wild grass.
Backpack grass-cutting machines that use crossbar blades can also uses in hard-to-reach areas. One example is the Brushcutter from Honda, which has a nut cover for the best cutting results based on specific needs.
Additionally, the Brushcutter - UMR435N designs with a pipe assembly that matches Indonesian users' needs and comfort level. You can also adjust its speed according to preference. Users should maintain their grass-cutting machines, including their blades, for optimal performance.
3. Eight-Toothed Round Blades
Eight-toothed round blades are disc-shaped blades made of solid steel with eight teeth. The teeth cut grass more effectively and efficiently than blades without teeth. These blades are usually used on backpack models.
Honda users can use this blade type to cut thicker grass, such as elephant grass, or clean grass in their gardens, farmland, and plantations.
4. Eighty-Toothed Round Blades
Eighty-toothed round blades are made of the same material and shape as eight-toothed rounded blades. The only difference is that they have 80 teeth, which makes them more effective and efficient for cutting larger plants. These types of knives typically use on backpack models.
Read also: 6 Causes of Lawn Mower Not Starting
Which Grass Trimmer Blade is Better?
Determining which type of grass trimmer blade is better, you probablyl need to look on which type you really needs. You can use a cross or round-toothed knife if you cut thick and tall grass like weeds. You can use a push lawn mower with a disk-shaped blade if you mow short elephant grass.
You can also adjust the selection of the grass trimmer blade according to the terrain. For example, if you're going to cut grass on farmland and plantations, then you can use a backpack lawn mower. But if you tidy up grass on a football field, golf course, or home lawn, you can use a push lawn mower.
Read also: 4 Ways to Use the Right and Safe Brushcutter
Honda provides push lawn mowers equipped with a bag, so you don't have to pick up the leftover grass clippings yourself. So, the type of grass trimmer blade that you use depends on your needs. You can search for the most suitable lawn mower for various conditions at Honda.
Honda lawn mowers are proven to be very smooth when used and operate with low vibration and medium noise levels. Honda lawn mowers are also equipped with a 4-stroke engine, high efficiency, and are able to provide maximum power. As a result, the experience of mowing the grass becomes more enjoyable.
So, what are you waiting for? Find the best and most reliable lawn mower at Honda Power Products according to your needs!
Honda Power Products Indonesia
Honda Power Products menyediakan mesin serbaguna, generator, pemotong rumput, pemotong sikat, pompa air, dan mesin tempel.
Related Posts