Types of Boat Engines in Indonesia
25 October 2023
Boats are essential watercraft for fishermen and sailors. In daily activities, boats are used for fishing, moving from one island to another, or marine tourism activities. Therefore, choosing the right boat engine is crucial to support these activities.
Honda is one of the famous boat engine brands with advanced technology and exclusive features. In addition, Honda also provides various types of boat engines that can be adjusted to your needs.
For example, if you use a small boat, then a low-speed boat engine can be the right choice. However, if you use a large-sized boat, a boat engine with high speed can be a more suitable choice.
Not only that, but Honda also presents various superior features on its boat engines. These features include EFI (Electronic Fuel Injection) technology that makes the engine more efficient in fuel consumption and reduces exhaust gas emissions.
Equipped with PGM-FI (Programmed Fuel Injection) technology, the engine can work more optimally by regulating the fuel supply and BLAST (Boosted Low-Speed Torque) technology that makes the engine produce greater torque at low engine speeds.
In addition, Honda boat engines are also equipped with better water discharge systems, which can prevent corrosion in the boat engine. Honda also uses high-quality materials to produce these outboard engines, so it is no wonder that Honda boat engines have the best durability.
Choosing the right boat engine is crucial in maximizing boat performance. A good boat engine can increase boat speed and save fuel consumption. When you use a Honda boat engine, you can ensure smooth and safe sailing in every activity.
To find out the types of boat engines owned by Honda and adjust them to your needs, let us look at the complete description below.
Types of Boat Engines in Indonesia
Have you understood how outboard engines work? Now, you need to know the types of boat engines that Honda has. Of course, so that you can adjust them to your needs. Your boat engine is equipped with advanced technology, so the resulting performance is optimal. Let us take a look below.
Read Also: 3 Parts of an Outboard Motor
1. BF20 Outboard Engine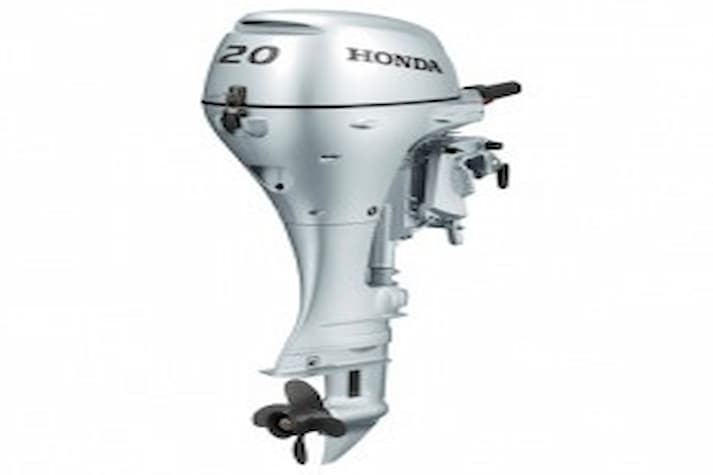 Are you looking for an outboard engine with high power? Then, you can use the BF20 outboard engine. The type of engine installed on this outboard engine is a 4-Stroke SOHC 2-Cylinder / 4-valve. The engine cylinder is significant compared to similar outboard engines. The BF20 outboard engine is also the lightest in its class.
2. BF50 Outboard Engine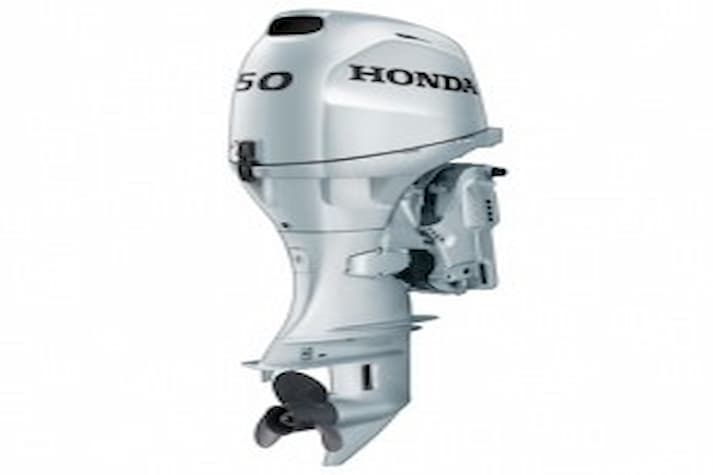 This outboard engine combines Honda's 4-stroke outboard engine with the latest innovation. The BF50 outboard engine is very light compared to other outboard engines in its class. However, the features of this outboard engine are also very advanced, equipped with the latest technology.
These features include BLAST (Boosted Low-Speed Torque), programmed fuel injection electronics for easy engine start, responsive throttle, and better fuel consumption.
3. BF90 Outboard Engine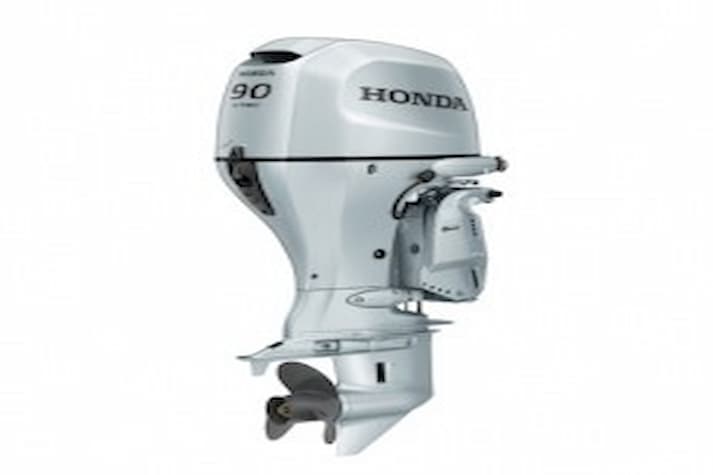 Honda has equipped the BF90 outboard engine with the latest technology, including VTEC technology for multi-port injection electronic fuel, BLAS, lean burn control, and a 3-way cooling system. In addition, the BF90 engine offers various technological advancements and exclusivity from Honda.
Read Also: Get To Know How Propellers Work And Their Various Types.
4. BF150 Outboard Engine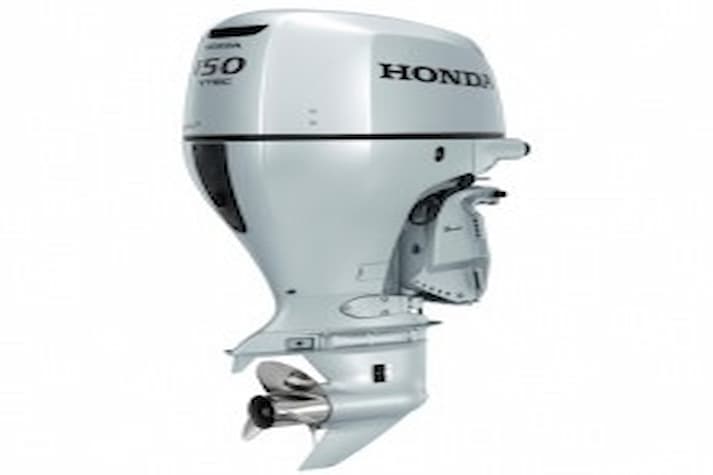 Honda BF150 offers some of the most advanced technological features ever seen on an outboard engine. This engine is powered by VTEC technology, providing more power, torque, and efficiency at any speed.
The engine is equipped with BLAST for quick acceleration, ECOmo lean burn control for fuel-efficient cruising, and NMEA, which allows all engine and fuel data to be viewed on the GPS screen.
5. BF200D Outboard Engine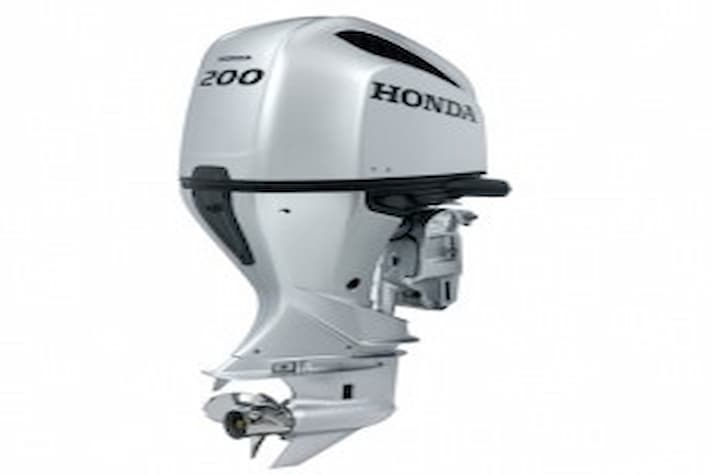 The BF200 outboard engine combines Honda's revolutionary technology with BLAST, air/fuel ratio and ignition-timing technology, and lean burn control to provide powerful acceleration during cruising (ECOmo).
With a compact 24-valve SOHC V6 engine design, this engine's performance is very high. It has impressive acceleration and an impressive top speed.
The PGM-FI feature on this outboard engine works to supply the right amount of fuel or air to each cylinder. As a result, the engine is easy to start, with instant throttle response and superior fuel efficiency, while being environmentally friendly.
6. BF250D Outboard Engine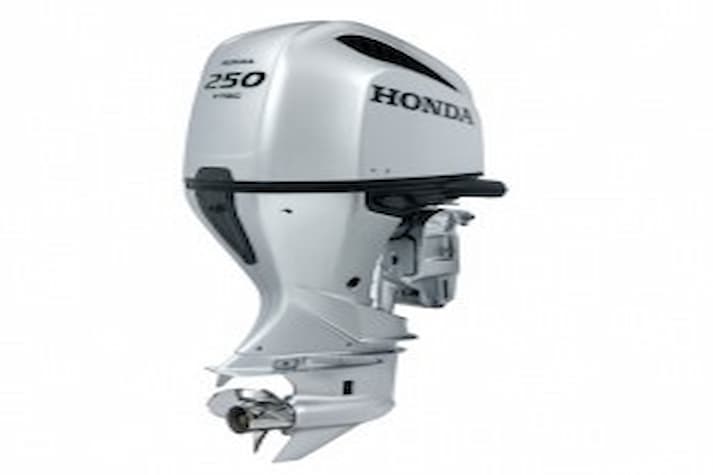 The largest outboard engine from Honda with legendary VTEC technology is the BF250D Outboard. This engine has exceptional performance and reliability. You also get the best power and fuel economy thanks to BLAST and Dual Stage Induction technology combined with a Direct Air Intake System. Another outstanding feature is AMP+, which helps prevent battery power depletion when using multiple accessories.
Read Also: How Outboard Motors Work for Boats
Which type of Honda outboard engine suits your needs? Honda outboard engines are undoubtedly equipped with advanced technology and exclusive features that cannot be found elsewhere. So, let us find only the best and most reliable outboard engine according to your needs at Honda Power Products!
Honda Power Products Indonesia
Honda Power Products menyediakan mesin serbaguna, generator, pemotong rumput, pemotong sikat, pompa air, dan mesin tempel.
Related Posts